Review Indo :
Game ini merupakan game adaptasi dari film ' THE LEGO MOVIE '. Emet akan membawa teman-teman legonya menuju kemerdekaan dunia lego! Dengan

skenario

yang diambil dari

film

,

The

LEGO

Movie

Videogame

menempatkan

anak-anak

LEGO

sebagai

Emmet

, seorang

yang biasa

,

selalu mengikuti aturan

,

dan memiliki kesempurnaan rata-rata.

LEGO

minifigure

ini

keliru diidentifikasikan sebagai

orang yang paling

luar biasa

dan

salah satu

kunci untuk

menyelamatkan dunia

.

Pemain

membimbingnya

karena ia

direkrut menjadi

persekutuan

orang asing

pada pencarian epik

dalam menghentikan

tirani

jahat

,

perjalanan

Emmet

yang

putus asa

dan

meriah

tidak akan pernah dipersiapkan.
Review English :
In a scenario drawn from the film , The LEGO Movie Videogame puts LEGO kids into the role of Emmet , an ordinary , rules following , perfectly average LEGO minifigure who is mistakenly identified as the most extraordinary person and the key to saving the world . Players guide him as he is drafted
into a fellowship of strangers on an epic quest to stop an evil tyrant , a journey for which Emmet is hopelessly and hilariously underprepared .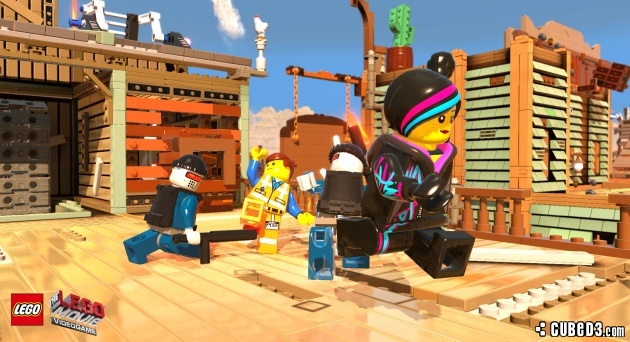 Minimum Spek
OS : Windows XP SP3
Processor : Dual Core
Memory : 1GB
Hard disk space : 10GB
VGA : Geforce 7600GS / Radeon X1950 PRO

Cara Install
1. Mount
2. Install Game
3. Mainkan