Review Indo :
Octodad : Dadliest Catch adalah sebuah game seru

yang berisi tentang penghancuran

,penangkapan,

penipuan

,

dan

ke-ayah-an.

Pemain

akan mengontrol

Octodad

,

gurita

necis

yang menyamar sebagai

manusia

,

saat ia pergi

tentang kehidupannya

.

Keberadaan

Octodad

adalah

perjuangan yang terus-menerus

,

karena ia

harus menguasai

tugas-tugas rutin

dengan

tentakel

tanpa tulang

sekaligus menjaga

rahasia

dari

keluarga

cephalopodan

di alam manusia.
Review English :
Octodad : Dadliest Catch is a game about destruction , deception , and fatherhood. The player controls Octodad , a dapper octopus masquerading as a human , as he goes about his life . Octodad 's existence is a constant struggle , as he must master mundane task with his unwieldy boneless tentacles
while simultaneously keeping his cephalopodan nature a secret from his human family .

Gameplay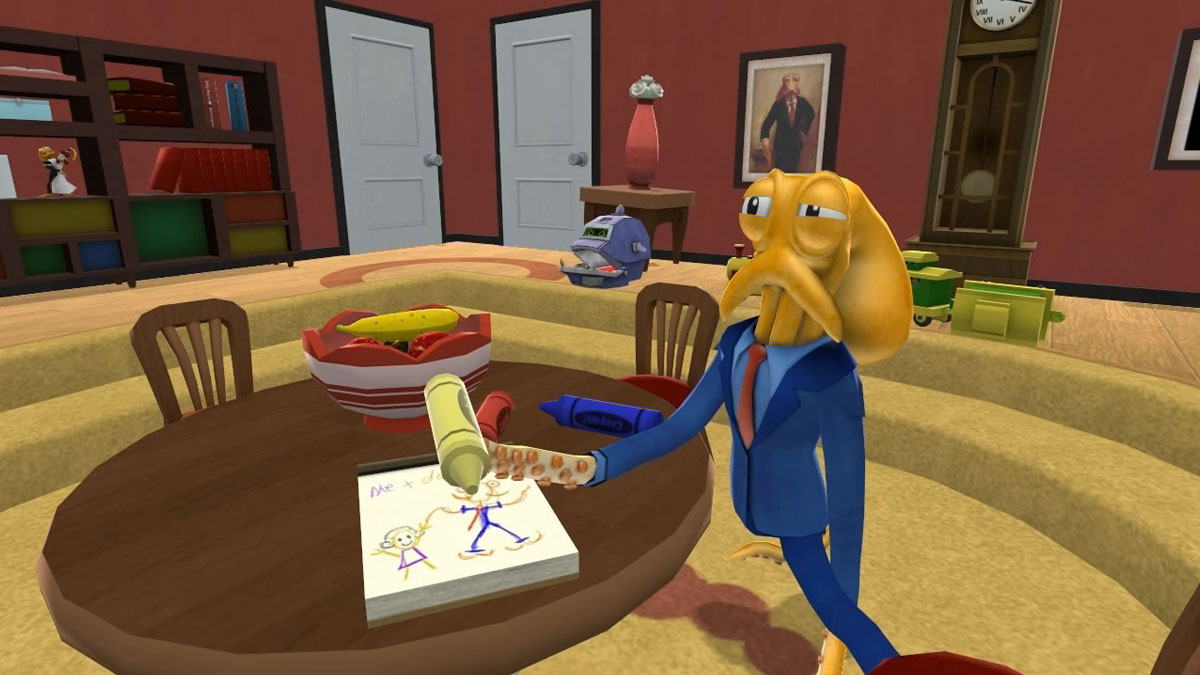 Minimum Spek
OS : Windows XP
Processor : 2Ghz
Memory : 2GB
Hard disk space : 3GB
VGA : 512MB Directx compatible
Cara Install
1. Install Game
2. Mainkan
Download Game Octodad: Dadliest Catch [700 MB]