Developer
: NeocoreGames
Publisher: NeocoreGames
Genre: Action, RPG
Description:
Get wide-brimmed hat , grab their weapons and embark on an incredible adventure in gothic- noir Borgovia world where mad science threatens the fragile peace between monster and mortal .
Be Van Helsing , monster hunter special and save the day with its charming and beautiful companion, Mrs. Katarina ( who happens to be a ghost, by the way) .
Explore the wild in the mountains and desert districts soot-stained brick of a bleak metropolis twisted by weird science , and do not forget : you may never know who the real monsters are !
Key Features:
Enter a memorable gothic -noir universe full of monsters , magic and weird science .

I play through a refreshing and unique history, spiced with wry humor and snappy dialogue .

Fight fierce battles supernatural enemies with various skills and abilities.

Use the special abilities and adapt their remarkable skills follower.

Customize your character through a detailed system level rise where you decide what skills and capabilities they need for hunting.

Customize your skills on the ground with a single ignition system .

Learn the secrets of the mystical alchemy and forging powerful items .

Build and develop their hiding place and traps to defend against waves of terrible monsters.

Gather the members of the Resistance and decorating den valuable trophy hunters .

Become the greatest monster hunter of all time while playing a cooperative multiplayer monster hunting for up to four players.
Screenshots :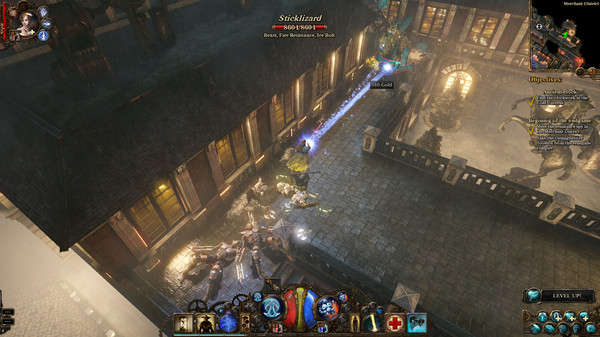 Minimum System Requirements :
OS: Windows XP, Vista or Windows 7

CPU: Intel Core 2 Duo 2.0 Ghz

RAM: 1 GB

HDD: 20 GB free disk space

Sound Card: DirectX 9 Compatible

DirectX: Version 9.0c