Developer
: Digital Reality
Publisher: Kalypso Media Digital
Genre: Action
Review [Indo]:
Sine

Mora

adalah permainan

aksi

horizontal yang

menawarkan sampai

pada

tantangan

unik,

di mana waktu

adalah faktor

utama

.

Mencampur

kepekaan

penembak

klasik dengan

presentasi

kontemporer

,

Sine

Mora

adalah

shoot'em

cantik

yang

menampilkan

mode

cerita yang

menyusun

cerita

dan

mode

arcade

yang menawarkan

kedalaman

yang

memiliki gameplay

menantang

bagi

penggemar

genre

.

Dengan

banyaknya cara untuk

memanipulasi

waktu

,

Sine

Mora

memiliki

lebih dari 50

kombinasi

senjata

untuk menyelesaikan

setiap langkah

bentuk yang indah

sesuai dengan

kemampuan

pemain

beserta

kesulitan

pembesaran

.

Soundtrack

disusun oleh

Akira

Yamaoka

dan

desain yang ditawarkan

sang kepala

Mahiro

Maeda

.
Description:
Sine Mora is a horizontal action game that offer up a unique take on challenge , where time is the ultimate factor .
Mixing classic shooter sensibilities with a contemporary presentation , Sine Mora is a gorgeous shoot'em up featuring a story mode that weaves a story over the top and an arcade mode that offers depth, satisfying gameplay to challenge fans of the genre
.
With many ways to manipulate time , Sine Mora features over 50 combinations of weapons to complete each step that beautiful shape conforms to the player 's abilities enlargement difficulty .
Soundtrack composed by Akira Yamaoka and designs offered chief Mahiro Maeda.
Key Features:
Gripping story integrates perfectly in the action to raise the user experience

, Once unique gameplay based Extension

7 beautifully handmade, various stages

Over 50 different weapon combinations with time manipulation devices

Great accessibility - The story mode is adapted to not scare away newcomers absolute gender

Risk and reward - multiple difficulty levels in Arcade mode with deep scoring and ranking system hidden for more experienced players

Music composed by Akira Yamaoka , sound director of Silent Hill and Shadows of the Damned

With boss designs by Mahiro Maeda , one of the most prominent Japanese anime creators (Blue Submarine No. 6, The Animatrix - The Second Renaissance , Kill Bill: Vol. 1) "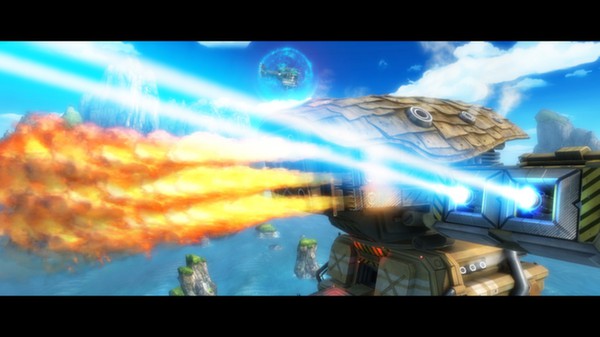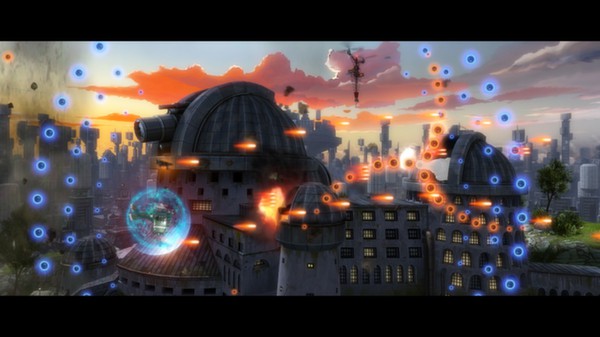 Minimum System Requirements :
OS: Windows XP, Vista or Windows 7
CPU: Intel Dual Core 2.2 GHz
RAM: 1 GB
HDD: 1 GB free disk space
Sound Card: DirectX 9 Compatible
DirectX: Version 9.0c
DOWNLOAD SINE MORA